Our educational programs provide training in a wide range of areas, including:
Prevention and management of acute injuries and illnesses
Health and wellness promotion and education
Hospital care for acute medical illnesses
Chronic disease management
Management of physical, emotional and socioeconomic factors influencing a person's health status and care
Maternity care
Well-child care and child development
Primary mental health care
Rehabilitation
Sports Medicine
Supportive and end-of-life care for individuals
Meet Our Newest Residents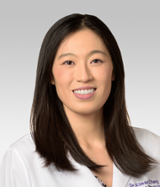 Ellean Zhang, DO
Class of 2023
Ellean was born and raised in the Midwest and completed her undergraduate studies in zoology at Miami University (Miami of Ohio) where she spent much of her time in the lab trying to better understand how epigenetics influences the differentiation of retinal stem cells in embryonic chicks. This is also when she realized she'd much rather be spending time better understanding human health and caring for people. After completing a Masters in Biomedical Sciences at Tufts University, she returned to Ohio for medical school. During medical school, she was heavily involved in community engagement via leadership roles in both the Student National Medical Association and the American Medical Student Association. While the thought of becoming a pediatrician initially drew her to medicine, it became apparent throughout medical school that family medicine was her true calling, as it affords the opportunity to practice medicine in a truly holistic manner in its ability to care for entire family units. As the daughter of a food scientist, Ellean grew up with a side gig as a child taste-tester, so she's always had a strong interest in food as well. Thus, she's very much drawn to the idea that food is an important component of both human health and disease prevention. Her hobbies outside medicine include new culinary adventures, group fitness classes, DIY projects, and singing to her plants.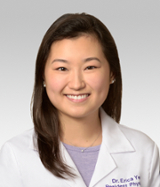 Erica Yeo, DO
Class of 2023
Erica was born and raised in the San Francisco Bay Area and received a Bachelor's in Mathematics from Boston College. During undergrad, Erica was heavily involved in research at the Tufts Medical School Lipids Lab. She also took a special interest in mathematical modeling, using formulations to analyze, predict, and provide insight into real world phenomena. After graduating from college, Erica worked at a startup, magicbus.io, aiding in production of algorithmic bus routes to help reduce traffic and create time savings for commuters. Erica has also tutored children with special needs since high school. During medical school, Erica served as a chairperson in both the Student Osteopathic Surgical Association and the American Academy of Neurology. She was also an active member of the American Academy of Family Physicians. Erica was drawn to family medicine because she wanted a career where she could develop long term quality relationships with her patients. Her interests include volleyball, golf, working out, traveling and spending time with her friends, family and dogs.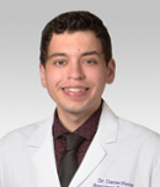 Daniel Reine, MD
Class of 2023
After growing up in a small, rural town outside of Rockford, IL, Daniel pursued his undergraduate studies at Augustana College and received a degree in biology and anthropology. He then worked two years as a medical scribe in a Midwest emergency department, which was a rewarding experience that enamored him to the field of medicine. He went on to attend the University of Illinois College of Medicine in Peoria, where he found himself favoring the versatility and continuity of care that family medicine provided. He is excited to be starting residency at Northwestern McGaw at Delnor, and he looks forward to getting involved with the local community and creating longstanding relationships with his patients. Beyond the medical field, Daniel's interests include biking, playing soccer, watching films, and spending time with his family.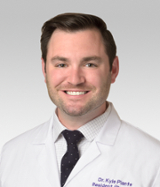 Kyle Plante, MD, MPH
Class of 2023
Kyle was born and raised in Watertown, NY and attended Mercyhurst University where he majored in biology. He continued on to SUNY Upstate Medical University in Syracuse, NY where we worked in biomedical research before completing his Master's in Public Health and Preventive Medicine. During his graduate and medical school education he conducted research within the department of family medicine and developed a strong background in health services research. He has been published in both national and international scholarly journals and has presented his work at regional and national conferences. Kyle's passion for primary care and research has led him to pursue a career in academic family medicine. He is very excited to begin his residency training and utilize all of the clinical and academic resources that Northwestern Medicine offers. His interests outside of medicine include golfing, skiing, and spending time with his wife Alex, and their dog, Ruby.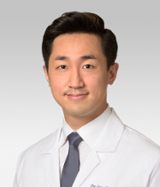 Han Park, DO
Class of 2023
Han was born and raised in Seoul, South Korea, and came to the United States to complete his undergraduate studies in integrative biology at UC Berkeley. Prior to medical school, he worked in the Bay Area tech sector helping to scale and build infrastructure for startup companies. He also spent significant time in rural Thailand on humanitarian trips, where he developed a passion for community medicine. Han earned his medical degree at Des Moines University where he was involved in public health studies and completed rotations serving diverse populations in the Midwest and West Coast. He hopes to combine his expertise in medicine and tech entrepreneurship in ways that can broaden access to care and reduce health disparities. In his spare time, Han enjoys hiking, skiing, politics, and of course, a good Korean drama or two. He is excited to be part of the renowned Northwestern Medicine system and looks forward to providing compassionate care to his patients.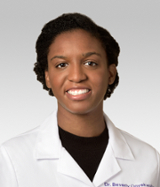 Beverly Onyekwuluje, MD
Class of 2023
Beverly was born in the United Kingdom and grew up in Oak Brook, IL. Currently, her family resides in Irvine, CA. She went to University of Illinois in Urbana-Champaign for undergrad and Northwestern University Feinberg School of Medicine for medical school. Beverly chose Family Medicine because she loves having a longitudinal relationship with patients and wants to see patients of all ages. Her special medical interests include: Global Health, Advocacy, Administration, and Medical Education. For fun Beverly likes running, cycling, cooking, and reading. Beverly's favorite activities in Geneva are exercising along Geneva's beautiful forest trails and checking out nice restaurants on 3rd Street.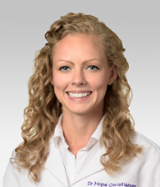 Hope Christiansen, DO
Class of 2023
Hope grew up in Mankato, Minnesota as the oldest of five children. She stayed close to home to complete her undergraduate degree in Biomedical Science at Minnesota State University in Mankato. During her undergraduate education, she worked full time as a manager at a local Vietnamese Restaurant. After graduating, she moved to St. Paul, Minnesota where she spent a year working in multiple departments as a medical scribe and assistant. She attended Midwestern University in Downers Grove, IL, where she was involved in groups such as the student pediatric organization and psychology interest group. Hope has a passion for long-term care of patients of all ages, and is excited to be a part of a growing medical residency with many opportunities for community involvement and research. Outside of work Hope has a passion for animals and the outdoors. She currently has two dogs, Chester and Lacy, and enjoys taking them on adventures with her fiancé at the local forest preserves and state parks.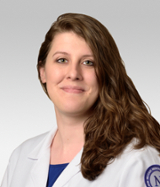 Autumn Bernicky, DO
Class of 2023
Autumn grew up in Plainfield, IL and is excited to be near her family during residency. She received a bachelor's degree in biochemistry from Albion College in Michigan. It was there that she developed a passion for helping others, organizing many fundraisers and community service projects. She then returned to Illinois to attend medical school at CCOM. During medical school, she was involved in many student organizations, and held leadership positions in the Student Osteopathic Medical Association and Midwestern University's chapters of the American Medical Women's Association and the American Academy of Family Physicians. Autumn enjoys baking, sewing, listening to music, watching musicals, and game nights with friends.
John Walton, MD
Class of 2024
John Walton joins Northwestern dedicated to the field of family medicine. In the Department of Family Medicine at Rush University, John helped initiate new policies, guidelines, and innovative education tools focused on addressing racial bias and injustices in healthcare. John's volunteer experiences include Family Medicine Diversity, Equity and Inclusion and Black Men in White Coats. John served as Co-President of Interprofessional Minority Students Association and Vice President, Community Engagement Chair and Member of the Student National Medical Association. Each experience and service solidifying John's passion for advocacy of minorities in medicine, serving diverse populations and patients experiencing healthcare disparities. John is the recipient of the Clarissa D. Haffner Family Practice Endowed Scholarship Award, given to students who demonstrate a commitment to leadership within the field of family medicine. John was also awarded the Dean's Summer Research Fellowship Alumni Association Scholar Award. John's hobbies include mentorship, teaching, ice hockey, travel, cooking, working out and sports in general.
Jay Patel, DO
Class of 2024
Jay Patel is excited to join Northwestern and the opportunity to build lasting relationships with patients and influence the trajectory of their lives by preventing illness and treating disease. Jay is the recipient of the Osteopathic Medicine General Scholarship, presented to students selected for academic merit and dedication to osteopathic medicine. Jay is certain family medicine will provide the versatile skills needed to interact within the community on a personal level. His goals are to improve access to care for diverse patient populations and provide education and motivation to patients. Jay's hobbies include playing board games, travel, hiking, team sports, meditation and prayer.
Janet Nwaukoni, DO
Class of 2024
Janet Nwaukoni joins Northwestern passionate about family medicine and ready to achieve her goals in advocating and breaking down barriers to necessary healthcare worldwide. Janet is a member of the Gold Humanism Honor Society and the recipient of several scholarships, one of which is from The Forum of Executive Women whose mission it is to achieve equitable representation in leadership and influence in the workplace and beyond. Janet's driving mantra "it only takes one second to educate," propels her passion about creating an autonomous space that gives patients the opportunity to participate in their care and is excited to learn, listen, treat, equip and advocate for patients so they are empowered to take control of their health. Janet's many volunteer experiences include serving as Diversity Research and International Affairs Co-Chair of the Student National Medical Association, field testing with the Black Doctors COVID-19 Consortium, and conducting international research on the APOL1 genotype in women of African ancestry. Janet has also created a small business, Bless Up, sending encouraging boxes to those embracing and persevering through life's obstacles. Janet's hobbies include singing, cardio-kickboxing, creating designs on her Cricut Maker and travel.
Jason Ng, MD
Class of 2024
Jason Ng joins Northwestern with a passion for family medicine and to develop, not only into a skilled clinician, but to teach, motivate and advocate for patients and develop long-term relationships with them. Among many of Jason's research, work and volunteer experiences is with Hope for the First Nations in Northern MN as a Hope Camp Counselor. Jason partnered with leaders to host Hope Camp, a week-long summer camp for youth. Jason has a long-term goal to work with First Nations communities to provide needed medical care where patients often travel a great distance. Jason is a husband and father of two beautiful children. Jason's hobbies include cooking, home improvement projects, soft ball and bicycling.
Roxana Moraga, MD
Class of 2024
Roxana Moraga's passion for family medicine developed from its values rooted in humanity, empathy and patient advocacy. Roxana joins Northwestern excited to take full ownership of the profession of family physician and fulfill her dedication to academic medicine and community service, especially working with the underserved and marginalized within the community. Roxana's many volunteer experiences include serving as President of the Latino Medical Student Association and as one of the founding members of the Marginalized Student Network, where Roxana worked hard to ensure URM students are represented across the various curriculum committees at Southern Illinois University School of Medicine. In addition, Roxana completed advocacy work as a member of the Medical Legal Partnership, where she was able to connect vulnerable patients to free legal resources within the community. Roxana's motivation for serving the underserved stems from a strong commitment to her faith. Her hobbies include gouache painting, hiking, biking, reading and board games.
Caitlin Mink, MD
Class of 2024
Caitlin Mink comes to Northwestern from Saint Louis University School of Medicine and is enthusiastic about beginning her journey as a Family Medicine physician. She is an active member of the Gold Humanism Honor Society, American Indian Science and Engineering Society, and SNMA. Caitlin was honored to be selected as the fourth year Family Medicine student chief, where she worked closely with the course director to revise the third-year curriculum to include implicit bias training. Caitlin is dedicated to not only leading discussions regarding inequities in healthcare and their appreciable impact on health outcomes, but also making sure that all patients feel welcome, safe, empowered, and heard. Upon graduation, Caitlin received the Rodney M. Coe Distinction in Community Service for her commitment to serving the community in various ways, including volunteer doula work, free health fairs, and organizing clothing drives for the unhoused population. Additionally, she received the Excellence in Diversity & Inclusion award through her work in the local public-school system. Outside of medicine, Caitlin enjoys eating popcorn for breakfast, thrift shopping, creative writing, and has fostered 14 dogs.
Lena Dennison, MD
Class of 2024
Lena Dennison joins Northwestern excited for the opportunity to learn and grow within the field of family medicine and to serve as educator, counselor, motivator, resource and ally to patients and families within the community Lena will serve. One of many volunteer opportunities Lena participated in was with a team of physicians and medical students who provided medical care to homeless individuals at a shelter in Pontiac, MI and on street medicine runs within the community. Lena is excited for the collaborative nature of caring for patients within the learning environment Northwestern provides. Lena's hobbies include gardening, making wheel-thrown pottery and spending time outdoors.
Pablo da Silva, MD, MPH
Class of 2024
Pablo da Silva joins Northwestern with an excitement for family medicine and the broad level of expertise afforded by the field. He became a member of the Phi Kappa Phi Honor Society during his undergraduate studies from which he graduated Summa Cum Laude. In medical school he served as a course evaluator to improve the academic curriculum, cofounded the history of medicine group, and received the selective Albert Schweitzer Fellowship, through which he devised a pipeline program to increase access of underprivileged community college students to medical careers. He completed an MPH with a concentration in Global Health Equity and investigated the association between intimate partner violence and HIV prevalence in Zimbabwean women. Pablo is passionate about living a life dedicated to public service and desires to practice medicine in underserved areas to bring much needed humanitarian aid. He sees family medicine as an ideal platform to achieve this goal. Pablo volunteered with the Red Cross, The American Foundation for Suicide Prevention, Feed My Starving Children and Greater Chicago Food Depository. In his free time, he enjoys learning languages, playing classical guitar, meditation, exercising and spending time with family and friends.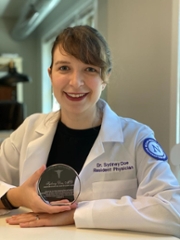 Sydney Doe, MD
Class of 2023
Sydney is a recipient of the National Health Service Corps Scholarship, was elected as a member of the Gold Humanism Honor Society, and was awarded the Student Senate Service Award in 2017. She was elected as student delegate to represent the Student Congress at the American Academy of Family Physicians Congress of Delegate. Sydney was also awarded the Highest Scoring Student Abstract by the Women's Caucus of the American Public Health Association when presenting her research on Secondary School Experiences of Menstrual Hygiene Management.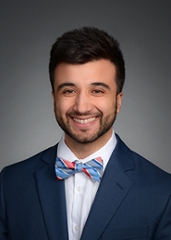 Saad Siddiqui, MD
Class of 2023
Saad was awarded the John R. and Margaret C. Tobin Outstanding Leadership Award for the Class of 2020. Saad completed the Bioethics Honors program, where he focused his research on the development of a hospital violence intervention program, and served as a member of the Loyola Dean's Leadership Council. He has also been a presenter in the Ministry Department's Interfaith Spirituality Series where he presented on Islam, Muslims, and culturally relevant information for the medical community. Saad was a member of the Class of 2020 Board and was Co-President of SAMSA.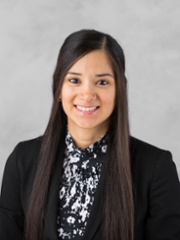 Nohemi Herrera, MD
Class of 2023
Nohemi has been an active member of her school's chapter of the Latino Medical Student Association and served as Community Service Chair and Social Chair. Nohemi was a Klingenstein Third Generation Foundation: Jay G. Hirsch Medical Student Fellow and was also one of ten students awarded nationally the American Academy of Child and Adolescent Psychiatry (AACAP) Summer Medical Student Fellowship. She conducted research with Dr. Marilyn Griffin over the course of 12 weeks in the summer of 2016 and presented their research on Fetal Alcohol Syndrome at AACAP's annual meeting in New York in October 2016.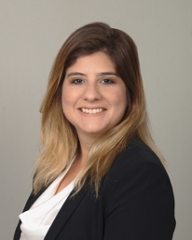 Maria Granadillo Castellon, MD
Class of 2023
Maria served as a volunteer with Helping Hands Medical Missions Venezuela where she served indigenous and underserved communities in the Venezuelan Amazon. She also served as a volunteer for the Padre Venard Medical Student Clinic and as interim Medical Director for part of her experience. In addition, Maria participated as a member of her school's LCME accreditation survey preparation team. Prior to transitioning to medicine, Maria worked in development for Jackson Memorial Hospital's Foundation.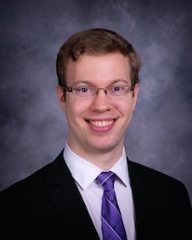 Lukasz Jaros, MD
Class of 2023
Lukasz has been volunteering at Community Health Chicago since undergrad, initially as a Polish translator and then as a medical team member. He created a mentorship program and continued to mentor students interested in applying to the medical field while in medical school as part of NU Feinberg Connections, Phi Delta Epsilon board member, and through personal connections. Lukasz was also a recipient of the Polish American Medical Society Scholarship and the Women's Eleemosynary Foundation Scholarship.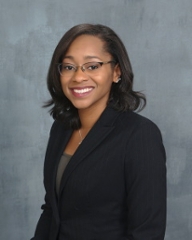 Jessica McGee, MD, MPH
Class of 2023
Jessica created a curriculum for middle school students, which encompassed physical activation and nutrition and was taught through the program, Empowering Youth Today. She also served as an active member of the Admissions Committee for her medical school. Jessica volunteered with the Saint Louis University Health Resource Center, providing healthcare to underserved persons and served on the fundraising committee for this organization. She assisted in the pre-matriculation program for under-represented minority medicals students in the summer prior to their first year.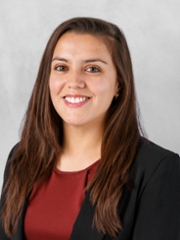 Esmeralda Rosales, MD
Class of 2023
Esmeralda was awarded the Josiah Macy Jr. Foundation Scholarship, the Kaiser Permanente Medical School Scholarship, and the Cavero and Cieslak Scholarship. She was also inducted into the Golden Humanism Honor Society and a member of the Urban Medicine Program. Esmeralda was actively involved in her chapter of LMSA and co-founded a school organization called Physicians for Human Rights. Prior to medical school, she was an AIDS United AmeriCorps Health Educator and worked with Erie's Lending Hands for Life Program.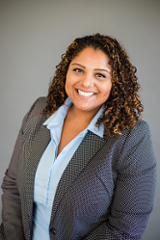 Bianca Jenkins, MD
Class of 2023
Bianca is a recipient of the National Health Service Corps Scholarship, the Hurt Family Endowed Scholarship and a Central Michigan University School of Medicine Mission Based Awardee. She was a co-founder and executive board member of her school's chapter of the American Medical Women's Association and an executive board member of her chapter of the Student National Medical Association. Bianca also volunteered with CMU Street Medicine and the Free Medical Clinic of Greater Cleveland.
Starzl Academy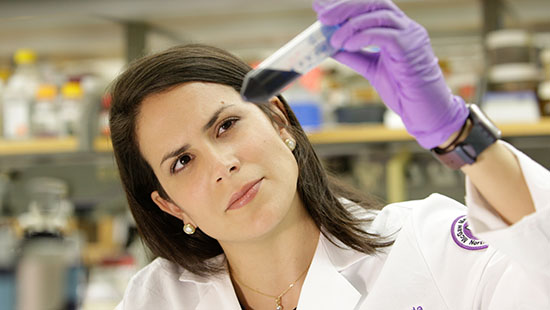 Physician-Scientist Training & Resources
We offer a wide range of resources, mentorship opportunities and training to help our residents excel as physician-scientists. Explore all of the resources and hear from housestaff who are making research a major part of their career development plans.
Diversity & Inclusion
We are committed to and inspired by a diverse and inclusive work environment. The Department of Family & Community Medicine seeks to attract inquisitive, motivated residents, faculty and staff and is committed to providing them with every opportunity for success.