Our educational programs provide training in a wide range of areas, including:
Prevention and management of acute injuries and illnesses
Health and wellness promotion and education
Hospital care for acute medical illnesses
Chronic disease management
Management of physical, emotional and socioeconomic factors influencing a person's health status and care
Maternity care
Well-child care and child development
Primary mental health care
Rehabilitation
Sports Medicine
Supportive and end-of-life care for individuals
Meet Our Newest Residents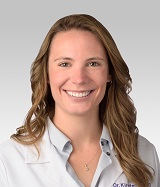 Kirsten Young, MD (she, her, hers)
Class of 2026
Kirsten grew up in northeast Pennsylvania. She attended Bucknell University for undergrad, where she received a Bachelor of Science in Biochemistry and Cell Biology. At Bucknell, Kirsten developed a passion for both teaching and molecular science, which led her to pursue a position as a biomedical researcher at the Centers for Disease Control and Vanderbilt University Medical Center. After a few years working in the research field, she decided to transition to a career in medicine where she could use her passions to help patients learn about their bodies and make informed healthcare decisions. While in medical school at the University of Tennessee Health Science Center, Kirsten continued working on various research projects and volunteered with Grow Memphis, the local community garden. She also facilitated reproductive health classes at local middle schools. Kirsten is excited to continue her medical training at Northwestern University - Delnor. After residency, she wants to work in academic medicine and teach future Family Medicine residents. Outside of work, she enjoys running, cooking, baking, and spending time with her husband and two dogs.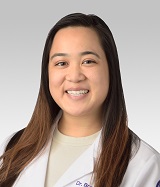 Brooke Yang, DO (she, her, hers)
Class of 2026
Brooke grew up in St. Charles just down the road from Delnor Hospital. She attended college at Creighton University where she completed her undergraduate degree in biology and environmental science. She then pursued her medical degree from the Chicago College of Osteopathic Medicine. Brooke fell in love with family medicine during her first clinical rotation and treasures the longitudinal relationship she has with each patient. Some of her medical interests include disability advocacy, care for the underserved, and healthcare reformation. Brooke is excited to be back in her hometown to serve the community alongside the renowned Northwestern Medicine system and explore all the new things popping up in the Tri-City area. In her free time, Brooke enjoys reading, trying new foods, weightlifting, and spending time with loved ones.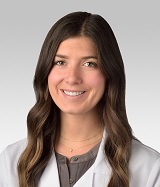 Laryn Sapetti, MD (she, her, hers)
Class of 2026
Laryn grew up in Springfield, Illinois, and completed her bachelor's degree in biology at Illinois Wesleyan University. She then returned to Springfield for medical school at Southern Illinois University School of Medicine. Laryn was inspired by the family medicine mentors she had throughout medical school and ultimately chose family medicine because she enjoys the broad scope of knowledge needed to care for patients during all stages of life. She is looking forward to continuing her training at Northwestern Delnor, where she will learn from faculty, co-residents, and patients alike. Laryn enjoys traveling with her family, skiing, volleyball, and cheering on the Chicago Cubs!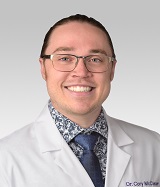 Cory McCleave, MD, MBA (he, him, his)
Class of 2026
Cory spent his early life moving around the Midwest, living in Detroit MI, Rochester MN, and in the suburbs of Chicago. He attended undergrad at North Central College in Naperville IL, and afterwards went on to the Loyola MAMS program. From there he took a year off to work as a cardiac tech at a local hospital and taught at a community college, before matriculating into Saint Louis University for their dual MD/MBA program in conjunction with Chaifetz School of Business. While at SLU, Cory was able to influence the direction of the wellness curriculum, helping to create the Wellness and Resiliency in Medical School (WaRMS) class as well as completing a Distinction in Wellness. He wants to combine training in Family Medicine with his business and leadership background to enter administration or occupational health careers. In his free time, Cory likes to hang out with his cat Sunflower, do DIY projects around his house, listen to and collect music records, and spend time with his family.
Brittany Hsu, DO (she, her, hers)
Class of 2026
Brittany was born in New York City and raised in Long Island, NY. She completed her undergraduate degree at Cornell University and her master's degree at Tufts University. Prior to medical school, she did clinical research and joined Food Corps/AmeriCorps to teach nutrition classes to middle and elementary school students. She attended the New York Institute of Technology College of Osteopathic Medicine where she continued doing research and was involved with health policy through her local medical society and graduated with her medical degree. She choose family medicine for the opportunity to build strong, long term relationships with patients and to work with patients of all ages and backgrounds. In her spare time, Brittany enjoys yoga, podcasts, reading, traveling, and modern art.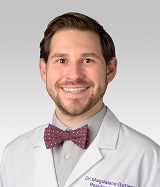 Magdaleno Gutierrez, MD, JD (he, him, his)
Class of 2026
Aaron grew up in Long Beach, California before making a move to North Dakota. He completed a B.A. degree in English at the University of California in Irvine and proceeded to pursue a Juris Doctor degree at the University of North Dakota School of Law, and ultimately received his M.D. degree from the University of Missouri - Columbia. Having been raised in a Mexican-American home, Aaron's passion for medicine first arose after being exposed to family in rural Mexico that suffered from treatable illnesses due to limited access to medical care. Family medicine was a natural fit because it would afford a great opportunity to provide care for all patient at each stage of life, but, in particular, patients from Spanish speaking communities. His interests within medicine include working with the medically underserved, integrative medicine, and advocacy. Outside of medicine, Aaron enjoys travel, volunteering, medical mission trips, regular doses of exercise, going to church when not working on Sundays, and exploring local restaurants or vineyards with his wife. Aaron feels honored to be a part of the Northwestern Delnor Residency family and looks forward to greeting each patient with an enthusiastic smile.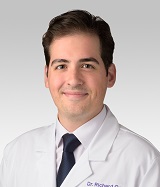 Richard Canales, DO (he, him, his)
Class of 2026
Richard was raised in Las Vegas, NV where he completed his bachelor's degree in Kinesiology at the University of Nevada and attended medical school at Touro University Nevada. Richard chose family medicine as it offers the opportunity to provide quality care to patients by helping achieve better health outcomes through preventative care, early detection, and practicing holistic medicine while creating long-term relationships with diverse patient populations. Richard is excited to be a part of the Northwestern Delnor Family Medicine team! Outside of medicine, Richard's interests include spending time with his wife and his Maltese dog named Simba and trying new restaurants. He also loves playing soccer, volleyball, and video games.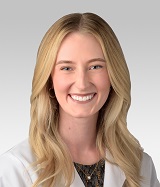 Leanne Beasley, DO (she, her, hers)
Class of 2026
Leanne grew up in the suburbs of St. Louis (and before you ask, she's a proud Lafayette HS alum). After completing degrees in both Biology and Religious Studies at the University of Missouri, she went on to earn a master's in Biotechnology from Johns Hopkins University. She attended the founding osteopathic school in tiny Kirksville, Missouri and discovered her passion for family medicine through her clinical rotations back home in St. Louis. When she isn't putting her doctoring skills to use, Leanne is likely at home reading and spending time with her husband and dog-son. She is always up for good conversation over a cup of coffee. Leanne is excited to join the Northwestern family and can't wait to meet her future patients!
Keven Stonewall, MD (he, him, his)
Class of 2026
Keven Stonewall joins Northwestern ready to fulfill his life mission of addressing low health literacy and healthcare disparities and to utilize his medical training to empower underserved communities. Keven is the recipient of several honors and awards one of which is the American Academy of Family Physician's Family Medicine Leads Scholarship and the Doximity Telehealth Fellowship. Among many of Keven's work and volunteer experiences, he is a health advocate for Culture, Cuts, and Care, a grassroots initiative he started to raise health literacy and awareness in Chicago's underserved neighborhoods. Keven serves as a mentor to disadvantaged high school students to pursue a career in healthcare. Keven's hobbies include baseball, basketball, gardening, and time spent with family.
Sandra Spychalska, MD
Class of 2026
Sandra Spychalska joins Northwestern ready to build long term relationships with her patients so that she can be a source of support and provide solutions for language and cultural barriers to healthcare. From an early age, Sandra was instilled with a dedication to and empathy for others not of privilege, which fuels her passion for the underserved and underinsured. Sandra volunteered at several clinics that provide free medical care in Chicago during her time in medical school. She served as a Polish translator and as a patient educator, providing needed information about proper nutrition, exercise, and diabetes. Sandra looks forward to building meaningful relationships with her patients from birth to end-of-life as a full spectrum Family Physician. Sandra's hobbies include cooking, traveling, and spending time with her family.
Paarul Sinha, MD (she, her, hers)
Class of 2026
Paarul Sinha joins Northwestern with a commitment to practicing holistic patient care, conducting innovative research that can shape preventative medicine, and understanding the larger impact of Family Medicine within our communities. Paarul served as president of a large student-led nonprofit in college, during which she organized novel and exciting ways to facilitate effective teamwork that furthered sustainable global health initiatives in Haiti. She was the founder of the Rosalind Franklin University chapter of Physicians for Human Rights and spearheaded events to advocate for local as well as national public health issues. Paarul is eager to begin residency dedicated to learning and using empathy and effective communication to care for her patients. In her spare time, Paarul enjoys spending time with family and her dog Noori, painting, digital art, cooking and hot yoga.
Estelle Irene Rousseau, MD
Class of 2026
Estelle Rousseau joins Northwestern eager for the opportunity to form lifelong relationships with her patients and colleagues. She brings with her the innate ability to understand the gravity of what a Family Physician does and values the relationships that are formed from birth to death. Estelle's many work and volunteer experiences include being a volunteer at the Navari Student Outreach Center where she provided free primary care to members within her community. She was a mentor for junior medical students and peer tutor for young men transitioning out of incarceration. Estelle is looking forward to the opportunity to connect with her patient's and make them feel at home in an exam room. Estelle's hobbies include singing, murder mysteries and recreational sports.
Maribel Munoz, MD
Class of 2026
Maribel Munoz joins Northwestern dedicated to serving underserved communities. Maribel is from an underrepresented community in Chicago and is determined to fill the gap in patient representation and make healthcare accessible to those who feel restricted due to a language barrier or legal status. Maribel's many research, work and volunteer experiences include mentorship of students interested in pursuing a career in medicine, medical interpreter for a student run clinic, and community COVID education sessions. Maribel looks forward to a career that will help her fulfill her goals within medicine of increasing health equity within the community she will serve upon graduation. Maribel's hobbies include outdoor activities such as hiking, watching the Chicago Bulls, Bears and Cubs, travel and interior design.
Nahae Kim, MD, MPH (she, her, hers)
Class of 2026
Nahae Kim joins Northwestern ready to build trusting relationships with patients and empower them to advocate for themselves throughout the healthcare system. Her lifelong goals include expanding access to primary care and supporting sustainable systemic changes within medicine and medical education. Nahae founded Rosalind Franklin University's Justice Equity Diversity and Inclusion student committee, working with other students and faculty to advocate for curricular reform, faculty development, and equity research. She is also a working group member for the AAMC's strategic action plan, project 1.1, engaging with selected professionals to curate low and no cost antiracist educational resources. Nahae's hobbies include reading, bullet journaling, and tarot card reading.
Megha Gangadhar, MD (she, her, hers)
Class of 2026
Megha Gangadhar joins Northwestern ready to help patients navigate through the incredibly complex medical system and to become a Family Physician who will provide compassionate care for her patients. Megha is a student author of several peer reviewed published articles, one of which was a study on student wellness and coping during the COVID-19 Pandemic. Megha's many volunteer experience's include tutoring residents of the Juvenile Detention Center on various health science topics and provided office visits and health screenings to patients of the Community Care Center in Toledo, OH, a free, student-run community healthcare clinic committed to reducing health disparities. Megha's hobbies include Bollywood dance, crocheting hats, playing the clarinet and making lattes.
Rachel Bernardo, DO (she, her, hers)
Class of 2026
Rachel Bernardo joins Northwestern enthusiastic to work alongside our supportive team of residents, faculty, attendings and staff. She is ready to learn the full spectrum of Family Medicine. To encourage growth in her community, Rachel started a mentorship program giving medical students the opportunity to provide support and inspiration to undergraduate students wanting to pursue medicine. Rachel also served as a subcommittee member on the Touro University Committee for Diversity, Equity and Inclusion, educating students, faculty and staff on matters of diversity and social justice. Rachel's passion for justice and teaching will enable her to empower patients with the knowledge and confidence to make their own healthcare decisions. Rachel's hobbies include traveling, cooking, hiking and trying new things, especially food!
Lynn Vo, DO (she, her, hers)
Class of 2026
Dr. Vo is the cofounder of the Midwestern University Social Equity and Community Outreach Committee, which establishes a pathway program for underrepresented premedical college students in Chicago. Dr. Vo has also been involved in equity research at both Northwestern University and Rush University. She has been awarded the Chicago College of Osteopathic Medicine Silver Community Service award for her dedication to community service. Some of this service has been done as a volunteer for Beyond Hunger and Feed My Starving Children. She is the daughter of immigrant parents and the first generation in her family to attend college and medical school. Dr. Vo enjoys reading memoirs, hiking, kayaking, and spoiling her dachshund.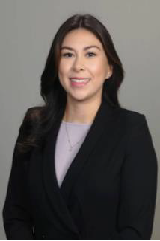 Alexandra Seas, MD (she, her, hers)
Class of 2026
Dr. Seas is carrying on the family tradition of medicine as the fifth generation entering the field. She has prioritized serving under resourced communities since childhood, including volunteering at the Hope Family Health Center and That Neighborhood Free Health Clinic. Dr. Seas has a Master's in nutrition and has competed both regionally and nationally in bodybuilding competitions. During medical school, she served as a leader for a student run organization focused on teaching other students medical Spanish skills. Dr. Seas enjoys traveling and dancing both at home and at music festivals.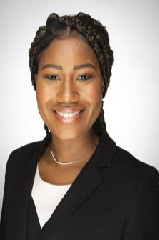 Sydney O'Neal, MD (she, her, hers)
Class of 2026
Dr. O'Neal is determined to be a family physician who meets patients where they are, remain a curious and passionate advocate, and continue a journey of lifelong learning to extend preventative care to all her future patients. Her passion for advocacy and care for the underserved are woven throughout Dr. O'Neal's volunteer and research activities. She is a member of the Gold Humanism Honor Society and actively participates in multiple community service efforts. In her spare time, she enjoys Latin/Caribbean culture and dance, learning and teaching foreign languages, and creative writing.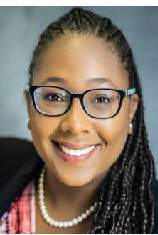 Akilah Hyrams, MD (she, her, hers)
Class of 2026
Dr. Hyrams has had a life long passion to have a career in primary care, particularly family medicine. Family Medicine encompasses all her desires for a future physician. She wants to be the first contact for medical concerns, provide comprehensive care, and continue her work in advocacy. She looks forward to taking care of whole families and building a steady rapport with her patients. In her spare time, she enjoys volunteering in her community, traveling, music, and jigsaw puzzles.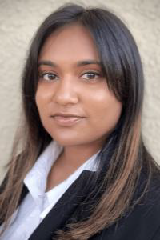 Nikita Gourishetty, DO (she, her, hers)
Class of 2026
Dr. Gourishetty volunteers at Mt. Sinai Hospital as a Patient advocate and has volunteered as a free health clinic counselor. She has published multiple articles with the start-up Ro Health Guide to increase transparency and accessibility in medicine. Dr. Gourishetty has an appreciation for primary care and a passion to help the underrepresented and those affected by socioeconomic factors and social determinants of health. She has taken on leadership roles in the American Medical Students Association and South Asian Medical Students Association. In her spare time, she enjoys creative writing, making her own clothes, and attending music festivals and concerts.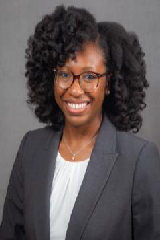 Breän Derrett, MD (she, her, hers)
Class of 2026
Dr. Derrett is a recipient of the Vice Chancellor Mission Based Advocacy and Regional Community Health (MARCH) Scholarship. She has researched scientific literature and patient experience, one of her opportunities took her internationally to the University of Glasgow, Scotland. She has a strong volunteer experience including working at food pantries and fundraising for the Student National Medical Association. Dr. Derrett demonstrated her commitment to mentorship as an HBCU rising mentor. Her time volunteering as the Co-Director of Imani Student Run Clinic exemplified her passions for caring for underserved communities and primary care. Dr. Derrett enjoys competitive TV shows, planting, and indoor spin classes.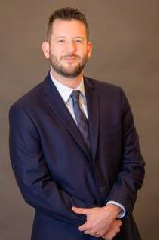 Robert Campos Heredia, DO (he, him, his)
Class of 2026
Dr. Campos Heredia demonstrated his commitment to community with COVID testing during the height of the pandemic. He also embarked on various mission trips serving under-resourced international populations. Dr Campos Heredia is drawn to family medicine because of the opportunity to directly impact people's daily quality of life and to establish long-lasting bonds with families. He was able to provide mentoring services to pre-medicine undergraduate students during his medical school tenure. Dr. Campos Heredia enjoys weight-lifting, taekwondo, the psychology of marketing, and mental health.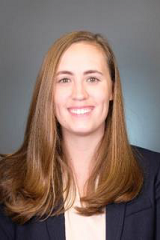 Elizabeth Barker, MD (she, her, hers)
Class of 2026
Dr. Barker worked with an interdisciplinary team including physical/occupational therapy students, special educators, and EMS crews to organize and run sensory informed covid vaccination clinics that specifically targeted people with needle phobias, medical trauma, or sensory differences. Her personal experiences in the healthcare system have led to her commitment to family medicine. Dr. Barker was awarded a grant to conduct research on cardiovascular factors in pregnant women and was able to present her research at an international conference. She has participated in various activities providing youth mentorship and peer support. Dr. Barker enjoys listening to books and podcasts, Legos, piñata making, gardening, and playing board games.
Starzl Academy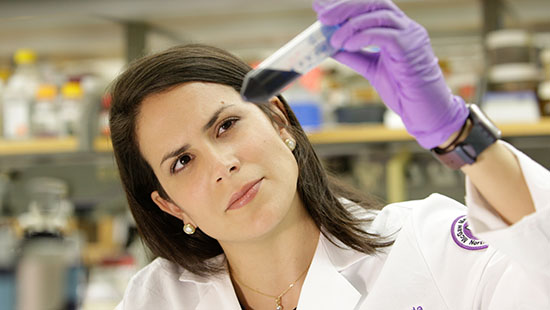 Physician-Scientist Training & Resources
We offer a wide range of resources, mentorship opportunities and training to help our residents excel as physician-scientists. Explore all of the resources and hear from housestaff who are making research a major part of their career development plans.
Diversity & Inclusion
We are committed to and inspired by a diverse and inclusive work environment. The Department of Family & Community Medicine seeks to attract inquisitive, motivated residents, faculty and staff and is committed to providing them with every opportunity for success.