Our educational programs provide training in a wide range of areas, including:
Prevention and management of acute injuries and illnesses
Health and wellness promotion and education
Hospital care for acute medical illnesses
Chronic disease management
Management of physical, emotional and socioeconomic factors influencing a person's health status and care
Maternity care
Well-child care and child development
Primary mental health care
Rehabilitation
Sports Medicine
Supportive and end-of-life care for individuals
Meet Our Newest Residents
Trever Troutman, MD
Class of 2025
Trever was raised in the small town of Morrison, Illinois. He is the oldest of four children in his family and he loves to get back home to see them any chance he gets. He completed his undergraduate degree in Biology at Saint Ambrose University in Davenport, Iowa. He then pursued his medical education at UIC College of Medicine-Rockford. Being from a small town, Trever was excited to have the opportunity to further expand his education through an additional curriculum during medical school focused on overcoming disparities faced through rural healthcare settings as a member of the Rural Medical Education program through the National Center for Rural Health Professions at UIC-Rockford. Trever is excited to be part of the Northwestern Medicine team and to begin his career as a physician with the Family Medicine Residency at Delnor!
Maureen Penn, MD
Class of 2025
Maureen was born in Janesville, WI and raised in Wilmington, NC. She earned her bachelor's degree in Biology at the University of Alabama before heading up north to Saint Louis for medical school. Maureen was drawn to family medicine because she loved the idea of providing care for the whole family and forming long-standing relationships with her patients. In her free time, Maureen loves watching movies, going on walks, and trying new restaurants. She also enjoys watching the Chicago Bears on Sunday Afternoons in the fall.
Vipin Mathew, DO
Class of 2025
Vipin was born and raised in New Delhi, India and moved to Las Vegas, NV with his parents when he was 18. During his first few years in Vegas, he was part of a few show bands and played the keyboard. He then decided to go to school to become a Respiratory Therapist. As a RT, he worked at the level 1 Trauma Center/Children's Hospital in Las Vegas and worked in all the ICU's including getting special training for PICU and NICU. He then completed a bachelor's degree in Biology at the University of Nevada Las Vegas and moved to Auburn, Alabama for medical school. There, he was involved with being a part of the honors council and was a simulation intern for the students teaching them procedural skills and standardized patient scenarios. It was an easy choice for Vipin to choose Family Medicine since he loved the overall, encompassing idea of "cradle to grave" care that FM could offer. He is excited to be part of the Northwestern family where he has all the resources of a tertiary level university program available, but also has an unopposed training of a community program at Delnor. Outside of medicine, Vipin enjoys spending time with his family, and is looking forward to play time with his newborn baby. He also loves recording music, playing the piano, going to bible study, cooking Indian food, and exploring new restaurants.
Yu "Jayde" Liu, MD
Class of 2025
Jayde was born in Tianjin, China and attended primary school in Finland before setting up roots in the suburbs of Boston. As a kid, she was inspired by the knowledgeable family medicine doctors that took care of her. She completed her undergraduate degree at Wellesley College and then moved to Missouri to attend Saint Louis University School of Medicine. Jayde has devoted her time to a number of volunteer groups prior to and during medical school and served as co-board member. As an undergraduate student, she learned about extracellular vesicles, which are membrane vesicles that are released from cells and are involved in numerous cardiovascular, endocrine, and auto-immune diseases. She has co-authored original publications and review articles on extracellular vesicles with her research mentors. Most recently, she has been involved in research on pediatric ulcerative colitis with her mentor at Boston's Children's Hospital before starting residency. Jayde is very excited to be pursuing her family medicine training here at Northwestern to serve patients and promote community health in the future. Her hobbies include hiking, trying new restaurants and recipes, painting and spending time with her friends and family.
Jane Lee, DO
Class of 2025
Jane was born and raised in Chicago, IL. She then completed her undergraduate degree in biomedical engineering at Saint Louis University. She then returned to her hometown, where she worked as a medical scribe in the emergency room for a year before earning her medical degree at Arizona College of Osteopathic Medicine in Glendale, AZ. She choose family medicine because she enjoys the continuity of care that the field provides and looks forward to building strong relationships with her patients. Jane is excited to be part of the Northwestern McGaw Family Medicine Residency program at Delnor, where she will have the opportunity to learn and grow as a family medicine physician. Outside of medicine, she loves trying new foods with friends, playing board games, reading books, watching horror movies and traveling to new cities!
Dillon Karst, MD
Class of 2025
Dillon was raised in eastern Montana where he grew up helping his dad on the farm. He decided after high school to go on an adventure to study in Boston and completed his BA in Biology at Boston University and then his MD at Boston University School of Medicine. Dillon chose Family Medicine because he was inspired by his own PCP's role in his underserved rural area growing up as well as the specialty's advocacy for underserved urban populations at Boston Medical Center, a safety net hospital. At medical school, Dillon participated in the BUSM band which played at BUSM's history of epilepsy and helped them shine by backing them up with music! In his free time he enjoys playing piano, guitar, writing and spending time with family and friends.
Trevor Gohl, DO
Class of 2025
Trevor was born and raised in Troy, MI, a suburb of the Metro Detroit area. He attended Michigan State University where he graduated with an undergraduate degree in Psychology. He furthered his training by completing a Master's Degree in Physiology with a research focus on immunology that resulted in multiple publications. He hopes to continue using his background in research to apply the advancements in medicine to patient care. He later earned his medical degree at Michigan State University College of Osteopathic Medicine. His passion for family care stems from his drive to assist those around him in all stages of life. Aside from medicine, he enjoys backpacking, climbing, biking, snowboarding, and all other outdoor activities with his fiancée. He also enjoys watching and playing most sports, particularly tennis, golf, and now pickleball. He hopes to incorporate his interests in life into his future practice.
Ameel Chaudhary, MD
Class of 2025
Ameel grew up in Naperville and lived in the suburbs of Illinois until high school. He was then accepted into the Medical Humanities Scholars Program at the University of Oklahoma (Boomer Sooner!) where he studied biology and minored in medical humanities with a focus on biomedical ethics. Ameel then matriculated to the OU College of Medicine, where he served as his class senator in Student Government and became President of the Medical Humanities Interest Group. Like it is for many, medical school was a time of profound development and self-discovery for Ameel; he hopes to use his experiences to bring about the best in himself and aid others who deal with similar struggles. He is very excited to be back home for residency! Ameel enjoys creative writing (poetry and short stories) and going for long walks. His areas of fascination include, but are not limited to: mangos, pigeons, plague doctors and all manner of bad puns.
KaHoua Yang, MD (she, her, hers)
Class of 2025
KaHoua Yang joins Northwestern dedicated to the field of family medicine. She joins our program where she will continue to nurture her passion for working with underserved communities and strengthen her competency in being a community-responsive physician. KaHoua grew up as a Hmong refugee in central Wisconsin, taught science in an underfunded Chicago public high school, and ran for a volunteer EMS in a small rural community; all unique lessons about the social determinants of health. These experiences have shaped her interest in medicine, influenced her medical school experiences which guided her to family medicine. KaHoua's hobbies include hiking, cooking, reading, and spending time with her family and her dog.
Ashley Watson, MD, MPH (she, her, hers)
Class of 2025
Ashley Watson is excited to join Northwestern with a desire to learn through our extensive inpatient training as well as in our continuity clinic at Erie HealthReach Waukegan where she can provide quality, patient centered care to the underserved community. Ashley has a strong desire to serve vulnerable populations, as evidenced by her work with undomiciled patients during her time at Meharry Medical College. She is engaged in the vocation of medicine and will continue to brighten the world of her patients during residency training and beyond. Ashley's many work and volunteer experiences include being Vice President of the Family Medicine Interest Group at Meharry where she encouraged, collaborated with other and promoted the specialty of Family Medicine. Ashley's hobbies include traveling, reading, puzzles and spending time with family and 2 dogs.
Jacqueline Story-Remer, MD (she, her, hers)
Class of 2025
Jacqueline Story-Remer is excited to join Northwestern and is eager to serve our community as a family physician. She hopes to advocate for her patients by building strong longitudinal relationships that promote mental and physical health. Jacqueline strives to care for patients beyond treatment of disease by investing in their holistic wellbeing, empathizing with their barriers, cultivating healthcare literacy, and putting kindness and compassion above all. Jacqueline is passionate about women's health and reproductive advocacy, and served as president of Medical Students for Choice in her medical school chapter. Her many work and volunteer experiences include mentoring junior medical students, researching advances in traumatic brain injury and Parkinson's Disease, and volunteering during the COVID-19 pandemic. Jacqueline's hobbies include community outreach, travel, hiking, and water activities.
Cassandra Smith, DO (she, her, hers)
Class of 2025
Cassandra Smith joins Northwestern eager to continue her education in our collaborative environment where she can apply her foundation of medical knowledge to comprehensive patient-centered care. Cassandra grew up in a Health Professional Shortage Area (HPSA) and plans to works in an HPSA and address residential needs of providing longitudinal healthcare as well as community wellness, advancement, and equality. Cassandra is the recipient of the United States Public Health Service Excellence in Public Health Award. She received the Midwestern University Office of Student Services Outstanding Leadership and Service Recognition. Cassandra's hobbies include advocacy work, baking and cooking, hiking and travel where she hopes to set foot on every continent.
Bryanna Paunovich, MD (she, her, hers)
Class of 2025
Bryanna Paunovich is excited to join Northwestern and understands the immense privilege and challenges that come along with being a family physician. Bryanna deeply values the human connection and the simplicity of asking someone how they are doing because it is powerful to let another person know you care for them both physically and mentally. Among many of Bryanna's work, research, and volunteer experiences, she was an elected member of the Special Committee on Rush Medical College Environment where she ensured the safe, productive, and positive learning environment for medical students. As a Student Council Leader, she led supportive initiatives and advocated for fellow medical students. Bryanna will bring exceptional professionalism, compassion, and leadership to the field of family medicine and our program. Bryanna's hobbies include spending time with her husband and son, travel, animal rescue, infertility advocacy, and spending time on water.
Francesca Meade (formerly Prospero), MD (she, her, hers)
Class of 2025
Francesca Meade is excited to join Northwestern and to continue her education in family medicine. She is eager to embrace the opportunity to see a broad spectrum of medical conditions and to understand the holistic care of patients in a continuity relationship. Francesca's many volunteer experiences include being a Give Back Mentor where she supported mentees in goalsetting and college preparation throughout 3 years of high school as part of a program that provides full college scholarships to motivated students that have faced adversities. She was the Advocacy Chair at McCowen Learning Community, Iowa City, IA, where she identified and advocated for medical students' needs and concerns and participated in leadership training. Francesca's hobbies include cheerleading, physical fitness, cooking, baking and family game nights of monopoly, hearts and rummy.
Kelsey McAfee, MD (she, her, hers)
Class of 2025
Kelsey McAfee joins Northwestern committed to prioritizing compassion, empathy and trust with her patients. Kelsey is excited for the opportunity to advocate for her patients and advance diversity, equity and inclusion within Family Medicine and the community she will serve. Kelsey was a member of the Committee for Justice and Equity, established at Feinberg in the summer of 2020 as the Black Lives Matter movement pushed nationally for anti-racist action. Kelsey and a group of medical students raised over $11,000 to support minority communities in Chicago. One outcome of the work of the community engagement committee is the inclusion of community engagement in the academic promotion criteria at Northwestern University. Kelsey's hobbies include painting, hiking, playing flute, board games and swimming.
Nithin Charlly, MD (he, him, his)
Class of 2025
Nithin Charlly joins Northwestern with a commitment to serve underserved populations. Nithin is keenly aware of the need to address the interplay between health status and broader social determinants of health. Nithin hopes to bridge the intersection between public health and social justice through his dedication to family medicine. During the COVID-19 pandemic, Nithin created a short series of photographs and interviews to capture the sentiments of healthcare workers during the pandemic, examining how healthcare workers responded to the increasing demands of their jobs as professionals and as people. He also created a photo series documenting the influence of social justice on minority health by photographing and interviewing artists of color in Madison, WI. These projects can be viewed at www.nithincharllyphoto.com. During medical school, Nithin received Honors in Research, the Shapiro Summer Research Fellowship and the Foundations Scholarship from the Wisconsin Academy of Family Physicians. Nithin's hobbies include photography, bhangra (type of folk dance), electric violin, cooking and travel.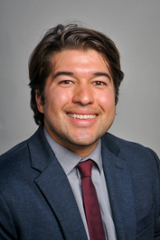 Amaury Michel, MD (he, him, his)
Class of 2025
Amaury received his Bachelor's degree at The University of Chicago majoring in Biology. He is a Gold Humanism Honor Society Member and a graduate of the Loyola Stritch Community and Global Heath Honors program. Dr. Michel loves to work with Spanish speaking patients and underserved patients of all backgrounds. He bikes around Chicago and is a strong advocate for bicycle helmet safety. He has strong leadership and community volunteer experiences that will allow him to stride towards success at the end of this residency program. Dr. Michel enjoys drinking high mountain oolong tea, playing basketball, and board gaming. While traveling he enjoys backpacking, visiting natural history museums, and he loves dinosaurs.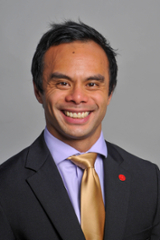 Ryan Mak, MD (he, him, his)
Class of 2025
Ryan joins Northwestern with a passion to be trained in responding to health challenges with broad knowledge while building long-term relationships with his patients. He received a Master's in social philosophy from Loyola and a Bachelor's degree focusing on biochemistry and cell biology from University of California, San Diego. He desires to continue to be a leader in the community by advocating for healthcare for all, especially the underserved. Dr. Mak has participated in the Community and Global Health Honors program at Loyola and is a member of the Gold Humanism Honor Society. He is also a Schweitzer fellow which cultivates aspiring health and human services professionals to be informed, concerned, and involved with addressing health inequities. His poster presentation at the Global Health Conference Midwest Research Symposium was awarded as the winner of the Community Initiatives division while his reflective essay was selected as honorable mention. Ryan is an avid CrossFit fan who competes individually and on a team in regional and national competitions. He also enjoys football, basketball, swimming, and following his faith.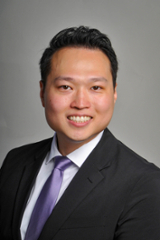 Y.C Liu, DO (he, him, his)
Class of 2025
Y.C joins Northwestern to continue seeking out clinical experience opportunities, participating in community outreach projects, and enhancing his leadership skills. He received his Bachelor's degree from Cornell University, double majoring in Biology and Chemistry as well as a Master's degree from Drexel University College of Medicine. Dr. Liu's experiences from his Ecuadorian medical mission trip, AmeriCorps service year in inner-city Philadelphia and employment under the Philadelphia Department of Public Health H.I.V. Division has further engrained his commitment to providing holistic healthcare to patients. He has held various leadership roles in numerous organizations including being the Former President and past Secretary of the Student Government Association at A.T. Still University. At his leisure, Y.C enjoys healthy competition in E-Sports and taking time to unwind via meditation.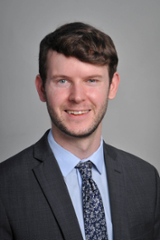 Cooper Hale, MD (he, him, his)
Class of 2025
Dr. Hale (he/him) received a bachelor's degree from Baylor University majoring in theater arts and biochemistry before continuing his medical education at the University of Texas Southwestern. He is a member of the Alpha Omega Alpha honor society. Cooper has a strong background in research and volunteer experiences. Some of his favorite medical school experiences include working at the Carnaval de Salud, a local health fair in Dallas, TX providing medical screenings and vaccinations to uninsured and underserved populations. Dr. Hale loves hike, play piano, and spend time exploring Chicago with his wife in his spare time.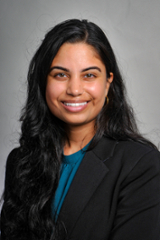 Vinaya Gogineni, MD (she, her, hers)
Class of 2025
Vinaya received her bachelor's degree from The University of Toledo with a biology major and chemistry minor. She received the UTCOM&LS Department of Family Medicine Award, AAFP Family Medicine Leads Scholarship, and UTCOM&LS Distinction in Research Award, and she was selected to participate in the CDC Epidemiology Elective Program. Dr. Gogineni is interested in adolescent medicine and public health communication and is combining these interests to create a children's book geared towards first generation immigrant families to address topics such as colorism, body issues, and gender roles. She is thrilled to join the Northwestern Family Medicine team, and she enjoys painting, dancing, and exploring local coffee shops in her spare time.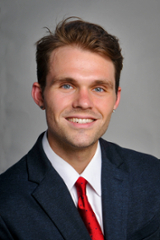 Adam Corya, MD (he, him, his)
Class of 2025
Dr. Corya is a member of the Alpha Omega Alpha honor society and completed his undergraduate studies at Indiana University where he majored in Spanish and biology and received a minor in chemistry. While at Indiana University School of Medicine he was involved with his community through being a Big Brother in Big Brothers Big Sisters, research focused on access to affordable resources for a healthy lifestyle, and work at his local student outreach clinic. Outside of medicine Dr. Corya focuses on staying active, currently through rowing with Lincoln Park Boat Club. Other fun facts are he ballroom danced until college and did show choir in high school. He has more recently been interested in mindfulness and has taken up yoga and meditation.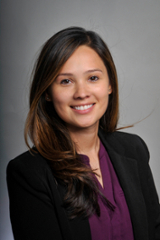 Ashley Anderson, MD (she, her, hers)
Class of 2025
Dr. Anderson is a member of the Latino Medical Student Association along with the Student National Medical Association and held leadership roles in these associations as the Treasurer and Vice President. She spent her time volunteering and mentoring community children while associated with these organizations. Dr. Anderson received her Bachelor's degree at the University of Illinois where she majored in Biological Sciences. In medical school she was a Gold Humanism Honor Nominee and received a 2020 emerging leader award. Ashley wants to be an advocate for patients and educate them on quality of care. She is a team-oriented person and has a mission to identify communities in need in order to provide quality, compassionate health care to the underserved. In her spare time, Ashley enjoys traveling, baking, exercising, and Latin dancing.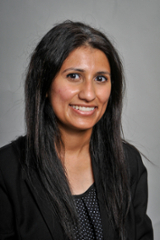 Uroosa Amir, DO (she, her, hers)
Class of 2025
Dr. Amir is a member of the Alpha Sigma NU Honor Society based on her scholarship, loyalty and service. She has a strong background in volunteer work in underserved communities through which she has acquired a strong interest in working with immigrant families and those living with HIV/AIDS. Dr. Amir is committed to research with a focus on diabetes. She decided on family medicine because it allows her to see a variety of patients and she appreciates the continuity family medicine provides. Dr. Amir enjoys crafting as she started sewing in elementary school and now does embroidery alongside paper crafting.
Starzl Academy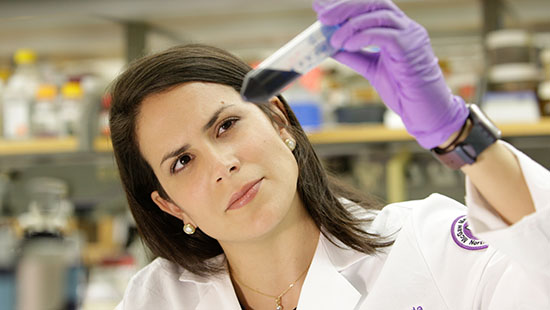 Physician-Scientist Training & Resources
We offer a wide range of resources, mentorship opportunities and training to help our residents excel as physician-scientists. Explore all of the resources and hear from housestaff who are making research a major part of their career development plans.
Diversity & Inclusion
We are committed to and inspired by a diverse and inclusive work environment. The Department of Family & Community Medicine seeks to attract inquisitive, motivated residents, faculty and staff and is committed to providing them with every opportunity for success.