Current Residents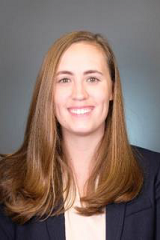 Elizabeth Barker, MD (she, her, hers)
Medical School: University of Vermont
Dr. Barker worked with an interdisciplinary team including physical/occupational therapy students, special educators, and EMS crews to organize and run sensory informed covid vaccination clinics that specifically targeted people with needle phobias, medical trauma, or sensory differences. Her personal experiences in the healthcare system have led to her commitment to family medicine. Dr. Barker was awarded a grant to conduct research on cardiovascular factors in pregnant women and was able to present her research at an international conference. She has participated in various activities providing youth mentorship and peer support. Dr. Barker enjoys listening to books and podcasts, Legos, piñata making, gardening, and playing board games.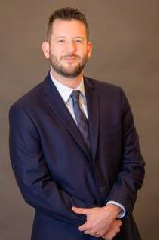 Robert Campos Heredia, DO (he, him, his)
Medical School: Nova Southeastern
Dr. Campos Heredia demonstrated his commitment to community with COVID testing during the height of the pandemic. He also embarked on various mission trips serving under-resourced international populations. Dr Campos Heredia is drawn to family medicine because of the opportunity to directly impact people's daily quality of life and to establish long-lasting bonds with families. He was able to provide mentoring services to pre-medicine undergraduate students during his medical school tenure. Dr. Campos Heredia enjoys weight-lifting, taekwondo, the psychology of marketing, and mental health.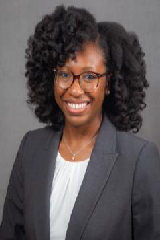 Breän Derrett, MD (she, her, hers)
Medical School: UC Davis
Dr. Derrett is a recipient of the Vice Chancellor Mission Based Advocacy and Regional Community Health (MARCH) Scholarship. She has researched scientific literature and patient experience, one of her opportunities took her internationally to the University of Glasgow, Scotland. She has a strong volunteer experience including working at food pantries and fundraising for the Student National Medical Association. Dr. Derrett demonstrated her commitment to mentorship as an HBCU rising mentor. Her time volunteering as the Co-Director of Imani Student Run Clinic exemplified her passions for caring for underserved communities and primary care. Dr. Derrett enjoys competitive TV shows, planting, and indoor spin classes.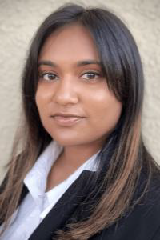 Nikita Gourishetty, DO (she, her, hers)
Medical School: A.T. Still University
Dr. Gourishetty volunteers at Mt. Sinai Hospital as a Patient advocate and has volunteered as a free health clinic counselor. She has published multiple articles with the start-up Ro Health Guide to increase transparency and accessibility in medicine. Dr. Gourishetty has an appreciation for primary care and a passion to help the underrepresented and those affected by socioeconomic factors and social determinants of health. She has taken on leadership roles in the American Medical Students Association and South Asian Medical Students Association. In her spare time, she enjoys creative writing, making her own clothes, and attending music festivals and concerts.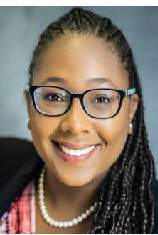 Akilah Hyrams, MD (she, her, hers)
Medical School: Meharry Medical College
Dr. Hyrams has had a life long passion to have a career in primary care, particularly family medicine. Family Medicine encompasses all her desires for a future physician. She wants to be the first contact for medical concerns, provide comprehensive care, and continue her work in advocacy. She looks forward to taking care of whole families and building a steady rapport with her patients. In her spare time, she enjoys volunteering in her community, traveling, music, and jigsaw puzzles.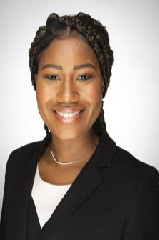 Sydney O'Neal, MD (she, her, hers)
Medical School: Saint Louis University
Dr. O'Neal is determined to be a family physician who meets patients where they are, remain a curious and passionate advocate, and continue a journey of lifelong learning to extend preventative care to all her future patients. Her passion for advocacy and care for the underserved are woven throughout Dr. O'Neal's volunteer and research activities. She is a member of the Gold Humanism Honor Society and actively participates in multiple community service efforts. In her spare time, she enjoys Latin/Caribbean culture and dance, learning and teaching foreign languages, and creative writing.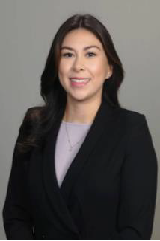 Alexandra Seas, MD (she, her, hers)
Medical School: Central Michigan
Dr. Seas is carrying on the family tradition of medicine as the fifth generation entering the field. She has prioritized serving under resourced communities since childhood, including volunteering at the Hope Family Health Center and That Neighborhood Free Health Clinic. Dr. Seas has a Master's in nutrition and has competed both regionally and nationally in bodybuilding competitions. During medical school, she served as a leader for a student run organization focused on teaching other students medical Spanish skills. Dr. Seas enjoys traveling and dancing both at home and at music festivals.
Lynn Vo, DO (she, her, hers)
Medical School: Chicago College / Midwestern
Dr. Vo is the cofounder of the Midwestern University Social Equity and Community Outreach Committee, which establishes a pathway program for underrepresented premedical college students in Chicago. Dr. Vo has also been involved in equity research at both Northwestern University and Rush University. She has been awarded the Chicago College of Osteopathic Medicine Silver Community Service award for her dedication to community service. Some of this service has been done as a volunteer for Beyond Hunger and Feed My Starving Children. She is the daughter of immigrant parents and the first generation in her family to attend college and medical school. Dr. Vo enjoys reading memoirs, hiking, kayaking, and spoiling her dachshund.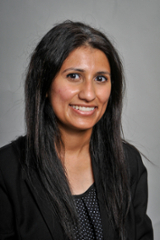 Uroosa Amir, DO (she, her, hers)
Medical School: Marian University College of Osteopathic Medicine
Dr. Amir is a member of the Alpha Sigma NU Honor Society based on her scholarship, loyalty and service. She has a strong background in volunteer work in underserved communities through which she has acquired a strong interest in working with immigrant families and those living with HIV/AIDS. Dr. Amir is committed to research with a focus on diabetes. She decided on family medicine because it allows her to see a variety of patients and she appreciates the continuity family medicine provides. Dr. Amir enjoys crafting as she started sewing in elementary school and now does embroidery alongside paper crafting.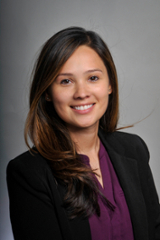 Ashley Anderson, MD (she, her, hers)
Medical School: University of Illinois College of Medicine - Peoria
Dr. Anderson is a member of the Latino Medical Student Association along with the Student National Medical Association and held leadership roles in these associations as the Treasurer and Vice President. She spent her time volunteering and mentoring community children while associated with these organizations. Dr. Anderson received her Bachelor's degree at the University of Illinois where she majored in Biological Sciences. In medical school she was a Gold Humanism Honor Nominee and received a 2020 emerging leader award. Ashley wants to be an advocate for patients and educate them on quality of care. She is a team-oriented person and has a mission to identify communities in need in order to provide quality, compassionate health care to the underserved. In her spare time, Ashley enjoys traveling, baking, exercising, and Latin dancing.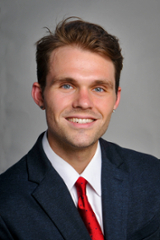 Adam Corya, MD (he, him, his)
Medical School: Indiana University School of Medicine
Dr. Corya is a member of the Alpha Omega Alpha honor society and completed his undergraduate studies at Indiana University where he majored in Spanish and biology and received a minor in chemistry. While at Indiana University School of Medicine he was involved with his community through being a Big Brother in Big Brothers Big Sisters, research focused on access to affordable resources for a healthy lifestyle, and work at his local student outreach clinic. Outside of medicine Dr. Corya focuses on staying active, currently through rowing with Lincoln Park Boat Club. Other fun facts are he ballroom danced until college and did show choir in high school. He has more recently been interested in mindfulness and has taken up yoga and meditation.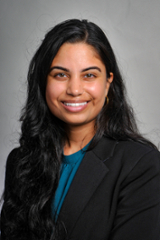 Vinaya Gogineni, MD (she, her, hers)
Medical School: The University of Toledo College of Medicine and Life Sciences
Vinaya received her bachelor's degree from The University of Toledo with a biology major and chemistry minor. She received the UTCOM&LS Department of Family Medicine Award, AAFP Family Medicine Leads Scholarship, and UTCOM&LS Distinction in Research Award, and she was selected to participate in the CDC Epidemiology Elective Program. Dr. Gogineni is interested in adolescent medicine and public health communication and is combining these interests to create a children's book geared towards first generation immigrant families to address topics such as colorism, body issues, and gender roles. She is thrilled to join the Northwestern Family Medicine team, and she enjoys painting, dancing, and exploring local coffee shops in her spare time.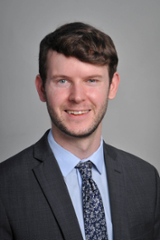 Cooper Hale, MD (he, him, his)
Medical School: The University of Texas Southwestern Medical School
Dr. Hale (he/him) received a bachelor's degree from Baylor University majoring in theater arts and biochemistry before continuing his medical education at the University of Texas Southwestern. He is a member of the Alpha Omega Alpha honor society. Cooper has a strong background in research and volunteer experiences. Some of his favorite medical school experiences include working at the Carnaval de Salud, a local health fair in Dallas, TX providing medical screenings and vaccinations to uninsured and underserved populations. Dr. Hale loves hike, play piano, and spend time exploring Chicago with his wife in his spare time.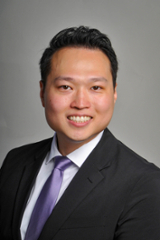 Y.C Liu, DO (he, him, his)
Medical School: A.T. Still University of Health Sciences School of Osteopathic Medicine
Y.C joins Northwestern to continue seeking out clinical experience opportunities, participating in community outreach projects, and enhancing his leadership skills. He received his Bachelor's degree from Cornell University, double majoring in Biology and Chemistry as well as a Master's degree from Drexel University College of Medicine. Dr. Liu's experiences from his Ecuadorian medical mission trip, AmeriCorps service year in inner-city Philadelphia and employment under the Philadelphia Department of Public Health H.I.V. Division has further engrained his commitment to providing holistic healthcare to patients. He has held various leadership roles in numerous organizations including being the Former President and past Secretary of the Student Government Association at A.T. Still University. At his leisure, Y.C enjoys healthy competition in E-Sports and taking time to unwind via meditation.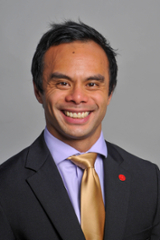 Ryan Mak, MD (he, him, his)
Medical School: Loyola University Stritch School of Medicine
Ryan joins Northwestern with a passion to be trained in responding to health challenges with broad knowledge while building long-term relationships with his patients. He received a Master's in social philosophy from Loyola and a Bachelor's degree focusing on biochemistry and cell biology from University of California, San Diego. He desires to continue to be a leader in the community by advocating for healthcare for all, especially the underserved. Dr. Mak has participated in the Community and Global Health Honors program at Loyola and is a member of the Gold Humanism Honor Society. He is also a Schweitzer fellow which cultivates aspiring health and human services professionals to be informed, concerned, and involved with addressing health inequities. His poster presentation at the Global Health Conference Midwest Research Symposium was awarded as the winner of the Community Initiatives division while his reflective essay was selected as honorable mention. Ryan is an avid CrossFit fan who competes individually and on a team in regional and national competitions. He also enjoys football, basketball, swimming, and following his faith.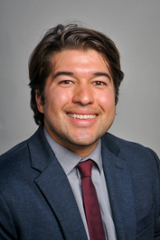 Amaury Michel, MD (he, him, his)
Medical School: Loyola University Stritch School of Medicine
Amaury received his Bachelor's degree at The University of Chicago majoring in Biology. He is a Gold Humanism Honor Society Member and a graduate of the Loyola Stritch Community and Global Heath Honors program. Dr. Michel loves to work with Spanish speaking patients and underserved patients of all backgrounds. He bikes around Chicago and is a strong advocate for bicycle helmet safety. He has strong leadership and community volunteer experiences that will allow him to stride towards success at the end of this residency program. Dr. Michel enjoys drinking high mountain oolong tea, playing basketball, and board gaming. While traveling he enjoys backpacking, visiting natural history museums, and he loves dinosaurs.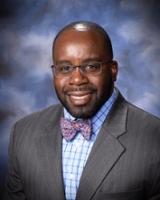 David Sterling, MD (he, him, his)
Medical School: Indiana University
Prior to medical school, David was a senior management consultant for IBM and an associate at Booz Allen Hamilton. During medical school he was Director of Finance and then later Vice President of the Navari Student Outreach Clinic. He has also spent time as a research associate conducting work focusing on the quality of care pre- and post-COVID-19 that will support policy recommendations for Community Clinic Association of Los Angeles County.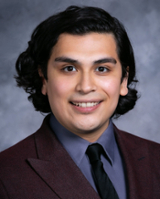 Diego Yahuaca, MD (he, him, his)
Medical School: Northwestern University
During medical school, Diego's capstone scholarly project in medical education utilized objective structured clinical examinations to evaluate a residency curriculum and resident competency. He has a deep passion for education and has participated in several pipeline programs at Northwestern University where he mentored high school students interested in healthcare fields. During the COVID-19 pandemic, Diego volunteered with Illinois Unidos to provide vaccines within Latinx neighborhoods around Chicagoland. Diego was the recipient of the 2021 Charles D Dillon MD Scholarship for Primary Care.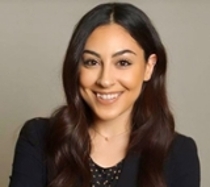 Dunia Mardini, DO (she, her, hers)
Medical School: Touro University
During medical school, Dunia participated at the student run free clinic as a coordinator. She also served on the Student American Academy of Osteopathy. Additionally, she worked with a small group of medical students and faculty to develop and implement a wellness curriculum into the College of Medicine. Prior to medical school, she was a founding member of Epsilon Alpha Sigma, the first Arab interest sorority in the nation.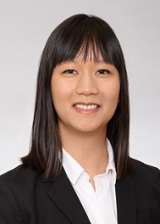 Jenn Nguyen, MD (she, her, hers)
Medical School: University of Oklahoma
Throughout medical school, during which her dog, Spike, was her unofficial mascot, Jenn was an active volunteer at the Lighthouse Medical Clinic and provided medical care and leadership in both the wound clinic and medical clinic. She has also been the Clinic Liaison Coordinator for the OU Community Health Alliance where she oversaw the fifteen free clinics partnered with the OUCHA and the coordinators for each one. She was the recipient of the R. Murali Krishna, MD Community Service Award in February 2021.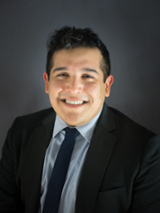 Matthew Moran, MD (he, him, his)
Medical School: The University of Texas
Throughout medical school, Matthew volunteered at the UT Health Student-Faculty Collaborative where he utilized Safe Space principles to care for LGBTQ+ patients and women recovering from substance use. He was also involved in the End Stigma HIV Alliance Committee which worked to provide education and engage the public with regards to HIV screening and advocacy. At the beginning of the pandemic, he also spent time as a COVID case investigator.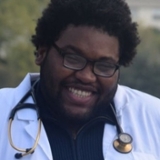 Musa Williams, MD (he, him, his)
Medical School: Louisiana State University
Musa has spent time as an intake counselor at Women's Health Care Center in New Orleans. He has also spent time as a prevention supervisor managing the STI prevention program for the black LGBTQ+ population of region one of Louisiana. Prior to medical school, Musa was an assistant science teacher supporting a science teacher in a non-traditional high school for at-risk adolescents. He has also spent several years mentoring premed/prehealth students in New Orleans.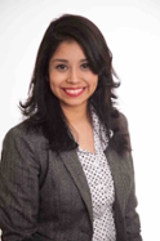 Stacey Jaimes-Herrera, MD (she, her, hers)
Medical School: Loyola University
Prior to medical school Stacey was a care coordinator at Esperanza Health Centers. She has spent time mentoring elementary school age students as well as medical school applicants. During the pandemic, has been a Student Leader in the COVID Equity Response Collaborative Loyola. She has actively participated in the curriculum at Loyola through the Curriculum Evaluation subcommittee as well as part of the Wellness Curriculum.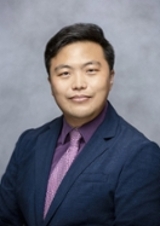 Young Lee, MD (he, him, his)
Medical School: University of Illinois College of Medicine
Prior to pursuing a career in medicine, Young worked as a trader. During medical school, he has spent significant time working with the Figuero-Wu Family Foundation, an anti-poverty organization committed to helping people in need, as the Chief Procurement Officer. He has also spent time volunteering at the Pilsen Food Pantry and the Pacific Garden Mission Shelter.