Current Residents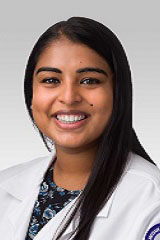 Sreevidya Bodepudi, DO
Medical School: Kansas City University of Medicine and Biosciences
Sreevidya Bodepudi joins Northwestern with an excitement for family medicine and preventative medicine. She volunteered with organizations that support underserved populations at both the local and global scale, including the DuPage Community Clinic and UNICEF. Sree looks forward to achieving her ultimate goal of serving as a leader in the community and providing patient-centered care with a focus on chronic disease prevention in a variety of patient populations. Sree's hobbies include volunteering with UNICEF and Feed My Starving Children, cooking, baking and playing the flute.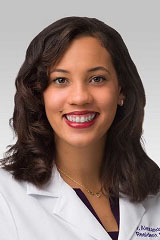 Alexandra Giedd, MD
Medical School: Wake Forest School of Medicine of Wake Forest Baptist Medical Center
During medical school, Alexandra has been active in international, national, and community organizations such as the Malaria Awareness Programme, Student National Medical Association and SUITS Immigration Clinic. Alexandra was awarded the Gold Standard of Care Certificate, submitted by patients who feel they received exemplary care. When selecting family medicine, Alexandra knew she wanted to be part of a team where she could meaningfully connect with and advocate for patients and learn to treat a broad range of ailments in diverse populations. By joining our residency program, Alexandra will continue her passion for public health and its ability to effect positive change in the lives of those who need it most. Her hobbies include data analytics and programming, running, and spending time with her favorite people and pets.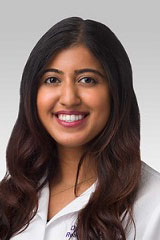 Steffy James, DO
Medical School: Nova Southeastern University Dr. Kiran C Patel College of Osteopathic Medicine
Steffy James joins Northwestern with a passion for teaching people in the community about their health and promoting preventative medicine. While participating in national and community healthcare events, she realized that, as a family physician, she would be in the best position to increase her patient's medical literacy. Her main goal is to encourage patients to have a better understanding and be a more active participant in their own care. Steffy is passionate about how family medicine provides a holistic, long-term personal relationship between patient and doctor. Her hobbies include volunteering, dancing, and visiting local fairs.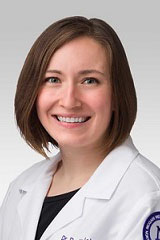 Danika Johnson, MD
Medical School: University of Wisconsin School of Medicine and Public Health
Danika Johnson joins Northwestern to pursue her passion of becoming a family physician. She's excited to fulfill her goal of building longitudinal relationships with future patients. Danika developed a curriculum for the students of the Boys and Girls Club of America to teach healthy lifestyle habits and taught interactive lessons with an emphasis on nutrition, exercise, and mindfulness. Danika looks forward to partnering with her patients to develop treatment plans that best align with their individual goals and values. In her free time, Danika enjoys running, swimming, hiking and reading.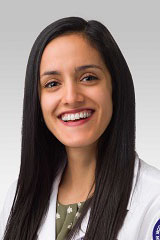 Ariel Magallon, MD
Medical School: Northwestern University The Feinberg School of Medicine
Ariel Magallon was drawn to Family Medicine because of the unique perspective it brings to medicine by looking beyond a patient's diagnoses and recognizing they are products of their culture, values, beliefs, and community. She is excited to work with Northwestern's diverse patient population and is looking forward to learning and growing with her patients and the community. In her free time, she enjoys trying out new recipes with her fiancé and going on long walks with her dog, Norman. She also enjoys being outdoors, hiking, playing volleyball, baking, and doing jigsaw puzzles.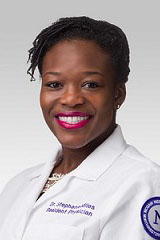 Stephanie Miles, MD
Medical School: Chicago Medical School at Rosalind Franklin
Stephanie Miles joins Northwestern, aspiring to work in primary care and advocate for the health needs of women of color. She has served as a prenatal educator, conducted extensive research, volunteered at underserved clinics and has created forums for others to shed light on and reduce health disparities prevalent among African American women. Stephanie received the 2018 Excellence in Public Health Award from the United States Public Health Service Physician Professional Advisory Committee. Her devotion and deep commitment to social justice was recognized when she received the "Rising Rosalind Award." Women's health is near and dear to her heart and she will strive to incorporate health education, promotion and literacy into her practice. Her hobbies include reading and traveling.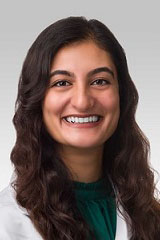 Dhara Patel, DO
Medical School: Chicago College of Osteopathic Medicine of Midwestern University
Dhara Patel joins Northwestern with the knowledge that by becoming a family physician she will experience the pure satisfaction of making an impact at the most central part of an individual's life--their health. Through Dhara's volunteer work and medical school training she has found the diversity experienced as a family physician to be rewarding and foresees expanding this training to positively influence her patient population. She is looking forward to becoming a well-rounded physician here at Northwestern, someone who can care for and connect with all populations. Her hobbies include woodworking, volleyball and crocheting.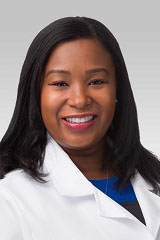 Vanessa Rose, MD
Medical School: Chicago Medical School at Rosalind Franklin
Vanessa Rose joins Northwestern ready to train as a family medicine physician, a goal that is synonymous with making a difference in her community by providing care and education to vulnerable populations. Vanessa is a member of the Gold Humanism Honor Society and has received the following awards and recognition: Board of Trustees Service and Contribution Award, Chicago Medical School Deans Merit Scholarship, Chicago Medical School Centennial Scholarship, and Cook County Physicians Association Scholarship. Vanessa has completed two fellowships with projects that are dear to her heart. She did her Franklin Fellowship Project on Teen Pregnancy Prevention at Waukegan High School and researched Alloimmunization in Sickle Cell Disease and its correlation with stroke through her NASTH Research fellowship. Her community projects are evidence of her passion to care for the underserved community. She is involved in the American Medical Association, North American Society on Thrombosis and Hemostasis, and Student National Medical Association. Her experiences as a teacher, Vice President of RFUMS Executive Student Council, and Student Trustee on the Board of Trustees at Rosalind Franklin University School of Medicine and Science has allowed her to develop and utilize her leadership skills and advocate for students. Vanessa enjoys volunteering her time to tutor fellow students and high school students in Lake Forest through Grace Tutoring, LLC. During her training as a family physician, she is looking forward to developing long term relationships with her patients where she can impact patients' health and lifestyle choices. Her hobbies include cooking, traveling, and event planning.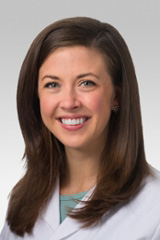 Clare Brady, MD
Medical School: St. Louis University School of Medicine
During medical school, Clare has been active in maintaining wellness for her peers and patients alike. She started a Wellness Learning Community, teaching free yoga classes on campus and at a nearby federally qualified health center. She was selected as the sole student member of the AAMC's Advancing Holistic Review Initiative, takes part in mentoring students into future medical educators, and is a class representative for her Medical School's Executive Council. She looks forward to being an empathetic physician capable of explaining the science and advocating for her patients. She believes integrative medicine and preventive medicine are the best ways to improve health outcomes in the country. Clare is an accomplished harpist who enjoys yoga, integrative medicine, and making a positive impact on her patients.
Joyce Jones-King, MD
Medical School: Rosalind Franklin University of Medicine and Science
Joyce joins Northwestern while being involved in national and community organizations. Her demonstrated commitment to Lake County includes working with local elementary school teachers presenting AAFP's Tar Wars smoking cessation curriculum, assisting with establishing mobility community clinics in vulnerable communities, and other service and community engagements. Recently, Joyce received the Rosalind Franklin student leadership and team unity award for outstanding contributions of a multicultural organization. Joyce is a nationally recognized leader. Her participation in the Student National Association (SNMA) has led to a leadership project fellow position, a Regional Director position, and her most recent role as National Vice President of SNMA. By joining our residency program, Joyce will continue to provide compassionate patient-centered care that promotes healing and quality of life for her patients. In her spare time, she enjoys knitting and baking.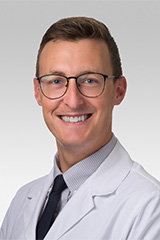 Ryan McCabe, DO
Medical School: Michigan State University
Ryan joins Northwestern with a passion to provide healthcare to all by building capacity through sustainable community health initiatives based on available, safe, and quality care. Prior to medical school, Ryan was a Peace Corps volunteer in Cambodia. This experience taught him to investigate, explore, and understand the unique cultures, perspectives, individual values, and ways of life that influence the health and wellness of patients. During medical school, Ryan received the Michigan Osteopathic College Foundation Scholarship, Northwest Michigan Osteopathic Scholarship and the Michigan Rural Health Scholar Award while also participating in many student organizations. Lake County and our residency program are a great fit for Ryan as he enjoys hiking outdoors along with other activities including soccer, volleyball, broomball, and yoga.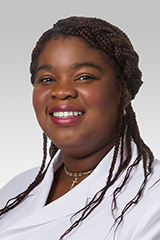 Temiwumi Ojo, MD
Medical School: Rosalind Franklin University of Medicine and Science
Temiwumi joins Northwestern to pursue her calling as a family physician. She has worked in family medicine clinics since she graduated from undergraduate school. Temiwumi has a natural ability to spring into action whenever a situation that needs solving. During her interview, she shared a moving experience of her time with the Maasai tribe in Arusha, Tanzania that allowed her to comfort many families. The mothers in the tribe were grateful for Temiwumi's assistance and provided her a cherished tribal bracelet in appreciation for helping their children. Her exceptional work has been recognized through many awards including the student leadership team unity award, still standing award, and multiple academic excellence memorial scholarships. She is actively involved in the Student National Medical Association, Cornerstone Services (an organization that advocates and provides services for people with disabilities), and the Rosalind Franklin higher learning commission. A few of her hobbies include basket weaving, tutoring and traveling.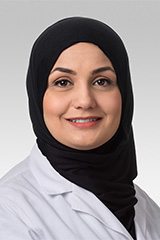 Zahra Qasem, MD
Medical School: Rosalind Franklin University of Medicine and Science
Zahra joins Northwestern, bringing with her an outstanding ability to succeed in medical school while providing leadership in her community. She has volunteered with the American Cancer Society, provided tutoring services to college and elementary students, and has shown leadership as a Girl Scouts group leader for a group of over 40 children. She also earned the prescription for excellence leadership certificate through Rosalind Franklin. Zahra gained research experience with cloning protein in E. Coli expressing vector and other positions in the molecular biology research lab during medical school. She looks forward to staying in Lake County to practice family medicine and hopes to be the person that patients can relate to as she enjoys taking care of patients, addressing their concerns, and educating patients and caregivers while advocating for healthier and safer environments. Her hobbies include cross stitching, cooking, and traveling. Languages spoken include Arabic.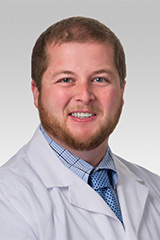 Christopher Rivard, MD
Medical School: University of Illinois College of Medicine
Christopher joins Northwestern with a commitment to community service and volunteering. He served as the community engagement chair for his medical school's Pediatric Interest Group by coordinating volunteer events for the campus as a whole. During medical school he worked at a dermatology office where he coordinated holiday toy drives and skin cancer screenings in his local community. Christopher also worked extensively on dermatologic research while working at the dermatology office, but his most recent research involved the geriatric population. His latest publication was on effective antibiotic stewardship programs at long-term care facilities and presented a poster on the therapeutic effect of coloring at his medical school's research day. He joins our residency program in order to work with other primary care physicians to prevent health problems before they happen and to empower patients through education. He promoted wellness at his medical school by founding the Student Wellness Interest Group and planning mental and physical health events. Outside of work he can be found cooking, swimming, skiing, playing tennis, and piano. He thoroughly enjoys traveling with San Diego, Phoenix, and Boston as his favorite places to revisit, but is always looking for somewhere new. He also appreciates the Italian and Spanish cultures, and uses these languages with patients whenever possible.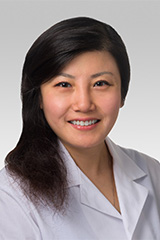 Laura Zhang, MD
Medical School: Loyola University Stritch School of Medicine
Laura joins Northwestern with many years of working with America's most disadvantaged patient populations. These experiences inspired Laura to seek a career in Family Medicine. Laura gained research experience at University of California San Diego, University of California LA, and Loyola Stritch School of Medicine. Through her research, Laura was able to focus on leukemia in the geriatric patient as well as genomic sequences of metabolic enzymes. Laura looks forward to helping patients "from womb to tomb" and to fulfill the needs of a diverse patient population. She currently takes time to volunteer on the Executive Board of the Stritch School of Medicine chapter of Physicians for Human Rights. Her hobbies include swimming, hiking, skiing, traveling, and volunteering with children. Languages spoken include Chinese.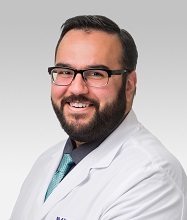 Jasser Khairallah, DO
Medical School: A.T. Still University of Health Sciences-Kirksville College of Osteopathic Medicine
Jasser completed a year-long fellowship in medical education and clinical ultrasound during medical school. He was a member of the Gold Humanism Honor Society and received the following awards and recognitions: National Health Service Corps Scholar, American Academy of Family Physicians Emerging Leaders Institute Scholar, A.T. Still University - Kirksville Student Doctor of the Year and the Humanitarian Award. Jasser was involved in the Alpha Phi Omega service fraternity where he became president of his local chapter. During his time in the service fraternity, he led many annual service projects. He was also actively involved with the American College of Osteopathic Pediatricians student chapter where he was president as well. His interests include travel, photography, music, hosting dinner parties, roaming antique shops for items to refurbish and doing stand-up comedy.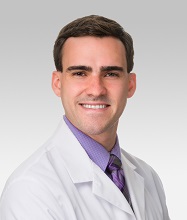 Michael Kraft, MD
Medical School: University of Michigan Medical School
During medical school, Michael was the recipient of numerous awards including the AAFP Foundation Family Medicine Leads scholarship, Innovative Education Student Fund Award, and Michigan Medicine Making a Difference Award. He volunteers his time as an editor for the Michigan Journal of Medicine and is passionate about healthcare technology and innovation. He hopes to assist patients using innovative technologies, by ensuring these tools are both successful and accessible to all, thus improving care for all. He also hopes to guide the field of healthcare innovation, particularly as it affects those in underserved communities. His interests include Medical Innovation and Technology, Computer Science, and Wood Working.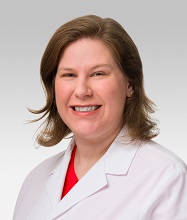 Brittney Nowicki, DO, MBS
Medical School: Arizona College of Osteopathic Medicine of Midwestern University
During medical school, Brittney received the Gold TOUCH Award and volunteers her time as a teaching assistant for numerous classes in Midwestern University's MA programs. She is also actively involved in her school's service fraternity. A continuous compliment Brittney receives is on her calm and welcoming demeanor which her patients appreciate. She strives to provide the best possible care to her patients and excited to be a part of the Northwestern team! Her hobbies include reading, music—both listening and performing, movies, crafts and cooking.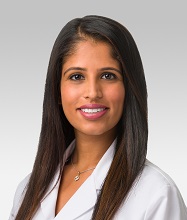 Kajal Patel, MD
Medical School: Drexel University College of Medicine
During medical school, Kajal has been active in the American Medical Association, American Medical Student Association, and American Academy of Family Physicians. She is also a member of the Delta Epsilon Sigma Honor Society. Kajal enjoys volunteering her time to tutor fellow students as well as being involved in the community through the Health Outreach program by providing health care services for the underserved and organizing community food drives/soup kitchens. A recent, rewarding trip with the Foundation for International Medical Relief allowed Kajal to travel to various rural communities in Peru to provide health and dental care services for the underserved. Kajal looks forward to expanding her knowledge and skills at Northwestern in order to improve the health and community of our patients. Her hobbies include long distance running, jigsaw puzzles, cooking, travel, and painting.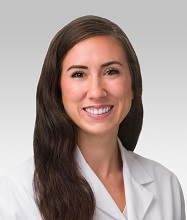 Alicia Pereslucha, MD
Medical School: Chicago Medical School of Rosalind University of Medicine & Science
Alicia has been very active in her medical school including volunteering to be a student mentor to first year medical students, developing curriculum to further enhance health disparity preparedness and cultural competency for students, being a tobacco cessation facilitator, and various other roles to better the education of medical students. Alicia has been active within the community. She conducted research in order to address the lack of local-level health data in the Chicagoland area. The goal was to document the health status of selected communities in hopes to develop health initiatives and policies that address health inequities. Her commitment and dedication has been recognized in numerous awards including the outstanding community service award for interprofessional clinic initiative and her nomination to represent the interprofessional clinic initiative at the Illinois Association of Free and Charitable Clinics. The desire to practice preventive medicine and make a difference in the community is at the heart of Alicia's passion for family medicine. Her interests include all things outdoors and being active. She enjoys playing disc golf with her husband.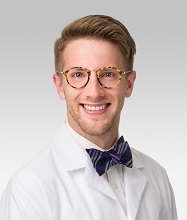 Samuel Randall, MD
Medical School: Wayne State University School of Medicine
Samuel is returning "home" to northern Illinois. He is enthusiastic to provide care to a diverse patient population and has an interest in focusing on interdisciplinary cooperation and prevention. Samuel's volunteer work includes working on quality improvement projects in public health departments by reviewing vaccination rates and emergency preparedness policies. He has also volunteered in healthcare facilities to assist with improving hospital policies that increase safety for both health care providers and patients. His hard work and dedication has been recognized through many awards including graduating Summa Cum Laude as well as being involved in Phi Beta Kappa (International Honors Society), Phi Sigma Iota (Foreign Language Honors Society), Phi Theta Kappa (Academic Honors Society), WHSO (World Health Student Organization) and Aesculapians Honor Society (an honor society of Wayne State University where medical students are dedicated to service, extracurricular activities, and the betterment of the city of Detroit). A few of his hobbies include hiking, playing piano, reading, and yoga.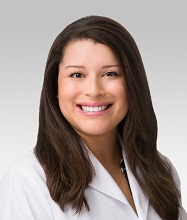 Christina Salazar, DO
Medical School: A.T. Still University of Health & Sciences-Kirksville College of Osteopathic Medicine
Christina joins Northwestern with a passion for patient advocacy, education, empathy, and providing compassionate care as a primary care provider. In addition, her passion for helping the underserved has led her on two mission trips to Nicaragua and Honduras. With a background in Anthropology, she has an ability to understand cross-cultural perspectives in healthcare and has expanded her knowledge of the field of medicine beyond the basic sciences. Christina has been active in the Student National Medical Association and the American Osteopathic Association. She was also involved in the Lambda Alpha Anthropology Honor Society during her undergraduate studies and graduated Cum Laude from Dominican University. Christina looks forward to joining Northwestern to provide holistic, patient-first centered care. Her hobbies include dance, travel, medical missions trips, photography, and cultural anthropology.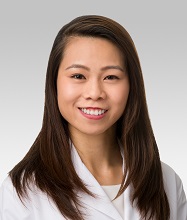 Whitney Vuong, DO
Medical School: Des Moines University College of Osteopathic Medicine
Whitney joins Northwestern while being actively involved in the American Academy of Family Physicians, the American College of Family Osteopathic Physicians, and the American Osteopathic Association. Recently, Whitney received the TOUCH Service Award for her outstanding commitment to volunteerism. She has been committed to the AmeriCorps National Health Corps by serving at Erie Family Health as well as implementing and teaching health improving curriculum/nutrition education at various public schools. She also had a fulfilling experience being a camp leader at the Homeless Community Outreach in Des Moines, Iowa. Whitney chose Northwestern as her residency training program to not only challenge herself, but also to train in providing care that is transformative to the individual and the community at large. Whitney joins Northwestern while being actively involved in the her hobbies include cooking and volunteering.